Sleepy Bozer is one of my favorite tattoo makers in SL because the ink is often in colour, something not too commonly seen in SL tats, and there is usually a lot going on in the designs so you never get bored of looking at them. I seem to see something new in the more elaborate designs of theirs every time I look at them, such as with this new one of theirs called Ocean Moon, an updated version of an earlier tat "Ocean Planet". An old school sailor tat, that'll turn you into a street pirate looking for booty!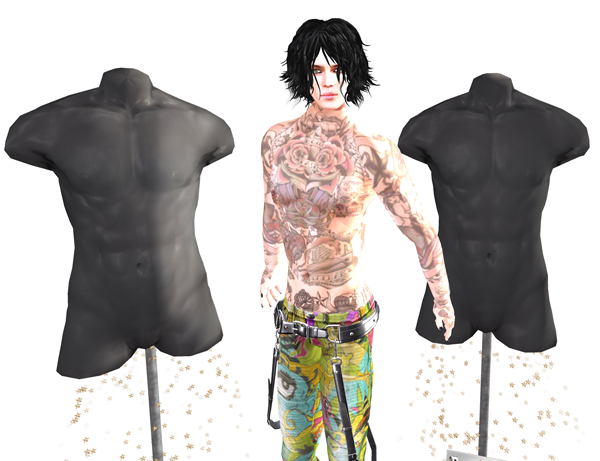 Photography: Paradox Messmer
Skin:Breeze by the body co.
Eyes: Natural Eyes 8 green by Unique Megastore
Hair: Dura-Boys&Girls*09 by Dura
Tattoo: Ocean Moon by Sleepy Bozer
Pants: Jeans Flower Monster by Tea Time
Suspenders: Unisex Suspenders (rigged mesh) by Shi
Boots: Dr. H by hoorenbeek
Poses: Pic 1 "Sexy Male Jacket 1" and Pic 2 "Sexy Male Jacket 4" from PosESioN (new release pose set!)